We do not advertise our upcoming litters, as we have a waiting list. Our current wait is about 8 months. If you are interested in a puppy, email us at least 8 months prior to be put on the list as all our puppies are spoken for before they are born and usually prior to breeding.
PLEASE NOTE: The puppies pictured below on this page are not available. We posted them to show typical examples of puppies we have bred.
In addition to puppies, we occasionally have adult dogs available to the right home. We try to match the dog's personailty to the prospective home. If you are interested in an older dog who is retiring please contact us for details.
Please contact Kim for more details.
PLEASE SCROLL DOWN FOR MORE DETAILS ABOUT OUR PUPPIES.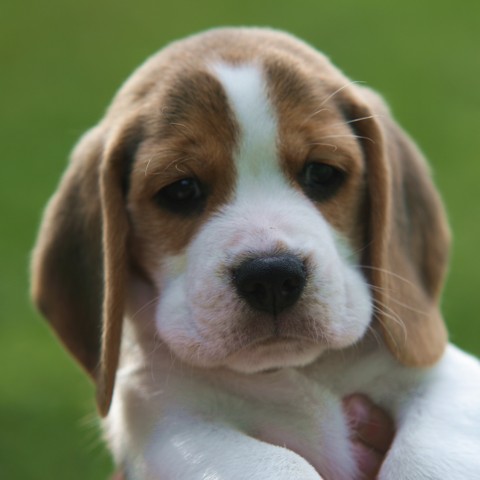 This is Boomer, a typical Shillington puppy.
About Our Puppies
Our puppies are home-raised, vet checked, tattooed or microchipped, dewormed and have their first vaccination prior to going to their new home. They are purebred and registered with the Canadian Kennel Club.
All of our puppies are born and raised in our home. They are not born in a kennel. We do have kennel area for our adults which is heated in winter and air conditioned in summer. They also have a huge fenced yard to play in. All of our adults do enjoy equal time in our house.
All our puppies are sold on a non-breeding contract and have a two-year guarantee for health, genetic issues and temperament. Our companion puppies are priced at $1300 which includes HST. Puppies that are already reserved will be the original price quoted.
If you are interested in a show dog please contact us for addional information and prices.
PLEASE NOTE: Our Beagles come from many generations of show stock and our puppies make excellent family pets—they are not intended as hunting dogs.
Email enquiries are preferred. If you are interested in a Beagle puppy, please tell us a bit about yourself—if you have ever owned a dog before, whether you have children, the type of home/yard you have—reasonable information that would let us know that you have put some serious consideration about welcoming a puppy into your lives. Email KimDelaney@ns.sympatico.ca or contact us by phone at
(902) 639-9663.
PLEASE NOTE: Due to the popularity of our puppies, we maintain a list of prospective owners. If you would like to go on our waiting list, we require a non refundable deposit of $100. Please click on the text or on the "Deposits" menu item to read more.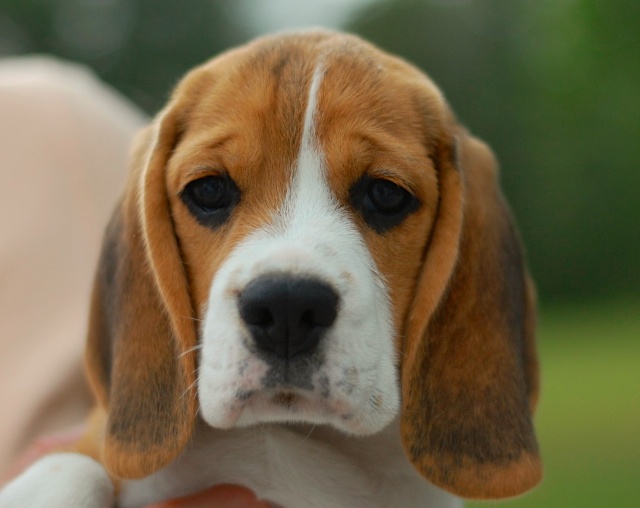 This is Molly, another typical Shillington puppy .
Updated: February 10, 2018